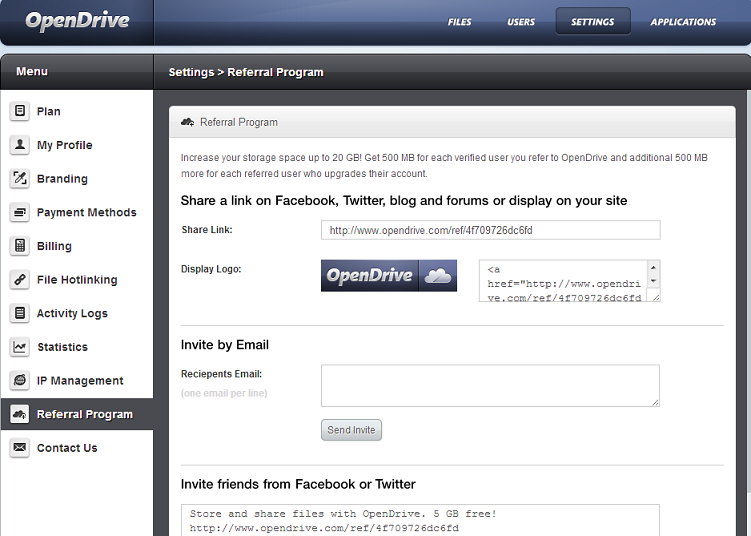 Increase your storage space up to 20 GB! Get 500 MB for each verified user you refer to OpenDrive
and additional 500 MB more for each referred user who upgrades their account.
For every Friend who Signs Up and install OpenDrive:
– the Referrer will receive 500 MB free space on their account. (Limit up to 20GB)
– the Referee will receive 5GB of free online storage space 
Referrers:
For every friend you refer to OpenDrive, we will give you 500 MB of bonus space. 
How to refer people?
You must have an active OpenDrive account.
After Signing up with OpenDrive, go to Settings and click on Referral Program
Copy the referral link that appears once you have signed in.
Create a member ad for this refer-a-friend offer.
IMPORTANT: You will need to provide your referral link in the ad.
Share and let people know that you have posted a member ad for this offer, or just wait for a referee to find you…